Languedoc & Roussillon
We are all feeling the need to rush Southwards toward the sunny beaches of Southern France.
Beautiful full bodied wines, tasty fruits and food with a character, welcome to Languedoc-Roussillon!
In July/August at and around Authentique – Epicerie & Bar
The focus is set on Languedoc & Roussillon!
Lyon's Seafood  will be rocking Authentique's kitchen on 8/9/10 and 15/16 August before a well deserve summer break for all of you beautiful London people!
Lovely weather = afternoon sip in our beautiful outdoor space.
Our Authentique Summer Fair on Sunday 7th July from 1pm to 5:30pm. For this special day, we are getting back to the roots of our educational mission. During this day of feasting, you'll be able to discover plenty of wines, cheeses and charcuteries as well as cocktails and delicacies. To make even better, some of our suppliers and a winemaker will pay us a visit so you will be able to directly discuss their products and techniques in person. £5 in advance, £10 at the door. **
Catalan Wine Dinner on Thursday 11th July with the visit of Christine Campadieu from La Tour Vieille and her husband, guest chef Dimitri Xato.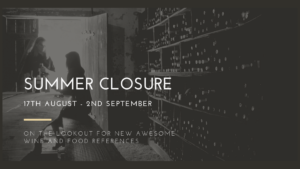 Every day at Authentique – Epicerie & Bar is a special day!
Delicious French Toasted Sandwiches (Croque Monsieur) served all day, every day.
Every day: Cheese and charcuterie boards and other delicacies directly from the shop to your table
One Saturday afternoon / month: Wine Club hosted by Alex *
Tutored sessions to learn about wines, the way to best taste them and their production process hosted by Alex *
** Please enquire and book your tickets in store or over the phone